I've always missed one of the most amazing parts of the Christmas story. It's in this little verse right here:
When they saw the star, they were filled with joy! Matt. 2:10 (NLT)

This is the kind of deadpan reading I sometimes fall into. Bad idea.
I've usually read it in my mind kind of deadpan, with no expression. Maybe because I've read it or heard it at least 6235 times. Maybe 6236, but who's counting?
Looked up the ESV.
When they saw the star, they rejoiced exceedingly with great joy. Matt. 2:10 (ESV)
I'm thinking, "Ok – maybe there's something to this joy thing. Lot's of superlatives – rejoiced, exceedingly, great joy."
Looked at the Holman Christian Standard Bible (good translation):
When they saw the star, they were overjoyed beyond measure. Matt. 2:10 (HCSB)
Now that sounds like something significant – "beyond measure."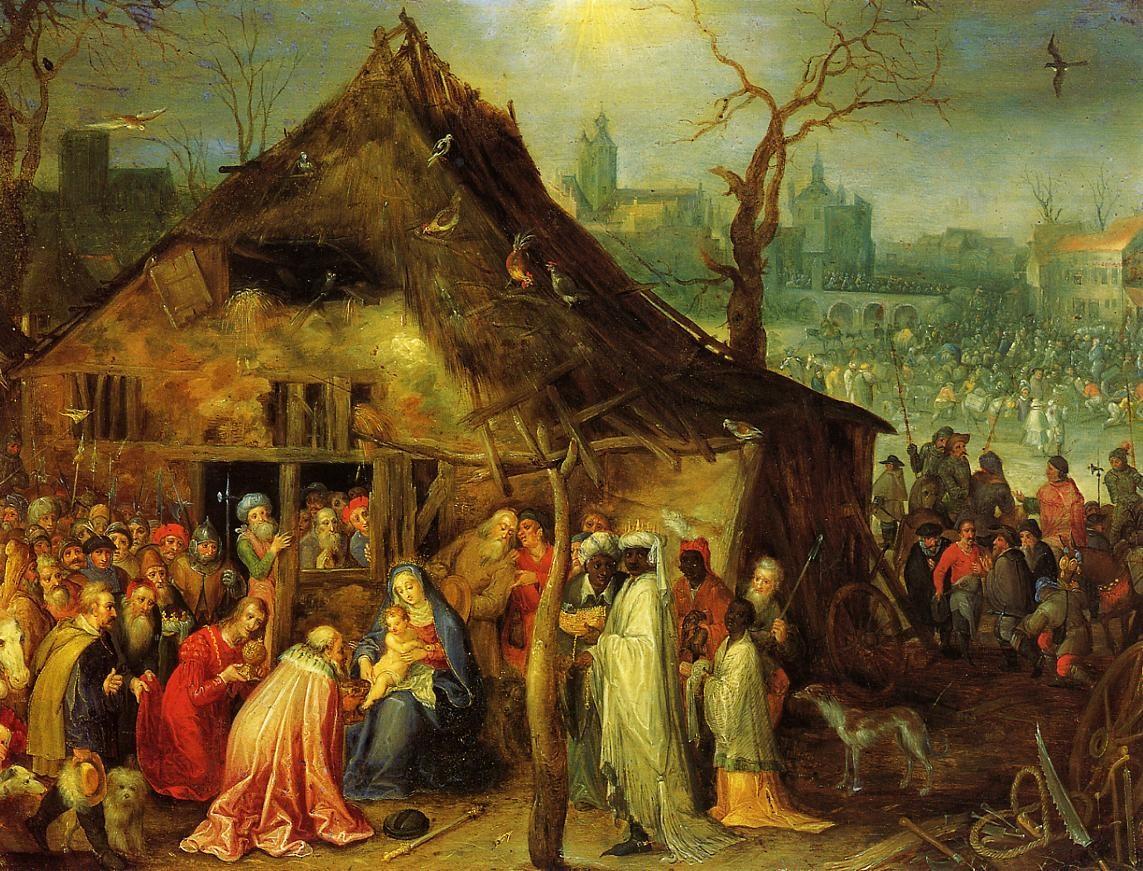 Me: How much joy do you have? Do you have a gallon of joy?
Wise Man: I don't know.
Me: Well….do you have a liter? Would you say you have a liter of joy?
Wise Man: I don't know.
Me: Well….do you have 50 gallons? Would you say you have 50 gallons of joy?
Wise Man (annoyed): I said I don't know! I have no idea!!
Me: Ok, ok. How about a THOUSAND GALLONS OF JOY? Would you say have a THOUSAND GALLONS OF JOY?
Wise Man: Can't you read? God put it there in black and white! I don't know! I have so much joy it's BEYOND MEASURE. As in IMMEASURABLE. As in CANNOT BE MEASURED. Which means REALLY joyful. A lot joyful! Although your silly questioning is reducing my joy! It's almost Christmas, Wise Man Frank is incensed, and I have so much myrrh to do.
The wise men had an immeasurable amount of joy. And no wonder.
The birth of Jesus is a huge event. It changed history – everything is divided BC – before Jesus and AD – Anno Domini – "year of our Lord," or after Jesus. And even when a geeky secularist tries to change it and call it "before common era" and "common era" to get religion out of calendar – they STILL divide history by Jesus because His birth changes everything and it's cause for GREAT JOY!
But David! I thought God was a cosmic kill-joy. Grumpy and mean and out to ruin all my fun!
Who told you that? That's just wrong.
I read this somewhere in a John Piper article: God Is Utterly Committed to Your Joy.
The entire Bible is a book of JOY. God is all about JOY. He talks about joy incessantly throughout His book (you know He wrote a book, right?). And He wants us to be full of joy.
From the movie, Pollyanna:
"… if God took the trouble to tell us eight hundred times to be glad and rejoice, He must want us to do it—SOME."                      ― Eleanor H. Porter, Pollyanna
In I Thessalonians 5:16 He commands, "Always. Be. Joyful." God is a joyful God.
This life is a life of trials and tears in a world of sin and corruption. But even in that, what God commands, He will enable. And His desire is for you and me to be like the wise men, and celebrate with joy.
Every command, every action taken by God in your life, is to bring you to Himself, where ultimately, when you meet Him face to face, you find complete and absolute joy. Forever and ever.
Why joy? 10 reasons:
God says to be joyful hundreds of times. Even in the Old Testament (which some erroneously call judgy and angry).
God made you to love you.
You've found favor with God in Jesus, so He's on your side.
Jesus will make it worth your while–the good the bad and the ugly.
God is committed to your joy.
God is committed to erasing and destroying anything that steals your joy.
God is committed to the joy of those you hold closest to your heart.
God is near, especially when you're brokenhearted.
It's gonna be alright. Because God…
I am small, but He is all.
God is full of joy, and He calls out to all mankind at Christmas to come near, and hear,
For behold, I bring you good news of great joy that will be for all the people: Today in the City of David a Savior has been born to you. He is Christ the Lord!  Luke 2:10-11
Celebrate Jesus.
Celebrate life.
Celebrate love.
Celebrate joy.
Amen and Merry Christmas!
I'd be so happy if you'd subscribe by hitting that "follow" button on the main page. Or at least   Click HERE!  8 Life Changing Reasons to Subscribe
If this blessed you, share it with someone on social media or by email!